>

BathEmpire Delivery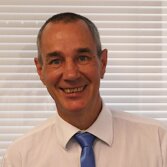 "We hold all of our products in our warehouse, so we can send out your goods the same day you order them"
Duncan Milne,
Senior Customer Care Operative
For your information
SMALL ITEMS INCLUDE

Bathroom Taps and components, Kitchen Taps, Radiators and components and Showers and components.
LARGE ITEMS INCLUDE

Baths, Bathroom Suites, Furniture and Shower Enclosures.
NEXT WORKING DAY DELIVERY IF ORDERED BEFORE 5PM

All items are available for Next Day Delivery in Zones 1 and 2 if your order is placed before 5pm.
PACKAGING & RECYCLING

Once you've finished with your packaging, please recycle the relevant components at a local recycling bank. For information about where and how to recycle, please visit our partners complydirect.com
How will my order arrive?
How our delivery charges work*



*examples above are for Zone 1.