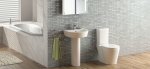 Albi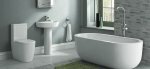 Lyon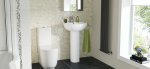 Tocha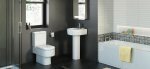 Clermont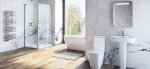 Portel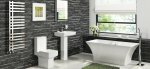 Belfort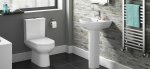 Cesar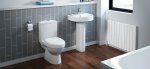 Stockholm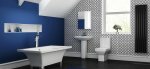 Marseille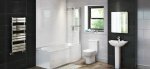 Sabrosa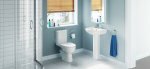 Tumba II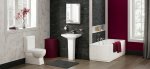 Lanao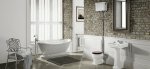 Georgia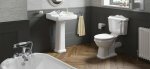 Victoria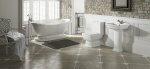 Windsor

---
Bathroom Suites
With it being one of the most used areas of your home, you want your bathroom suite to be just right. Look no further than BathEmpire for an extensive range of contemporary and traditional bathroom suites in a variety of styles and colours, including toilets, basins, baths, showers and enclosures. These bath suites are kept in our vast, fully-stocked UK warehouse, meaning you won't ever suffer the frustration of not getting what you want when you come to us!
Our complete bathroom suites are engineered to precision and constructed of tried and tested materials, such as White Vitreous China for our bath suite toilets and thick gloss acrylic on our baths. This way, our bathroom suites not only look good, but boast a longevity and hardiness that will see your fittings last a lifetime.
Don't settle for an inferior bathroom suite that will only let you down. Our free 10 Year Warranty is a promise of quality to you, from us, in everything we produce. You can't put a price on this kind of peace of mind.
Complete Bathroom Suites - The Little Touches
Worried about your utility bills? Our exceptional bathroom suites can even help with that. Our toilets feature dual flush technology, allowing you to select a 3- or 6-litre flush.
This battles water wastage, conserving the environment and reducing your water rates into the bargain. It's true, our bath suites help pay for themselves!
Traditional Bathroom Suites
One of the most impressive things about our range of complete bathroom suites is that we have combined modern methods with classic design. The end result is our stellar range of traditional bathroom suites. These feature vintage lines and looks, with all the functionality you'd expect from a contemporary bathroom suite.
BathEmpire Guarantees
Order now online or over the phone to get free or Next Day Delivery on your complete bathroom suite. Call our dedicated Customer Care team on our free phone lines here to deal with any product or payment enquiry you may have. We are available 7 days a week at 8:30am-9pm Monday-Thursday, 8:30am-5:30pm Friday, 9am-5:30pm Saturday and 10am-4pm Sunday for your convenience. When you buy BathEmpire bathroom suites, you receive a huge 10 Year Warranty for your peace of mind. Look no further for your perfect bathroom suite!