Keeping your details safe
BathEmpire appreciates the trust placed in us by our customers. When you pay for your orders with a credit or debit card, your card details are processed via a secure system which allows upmost security.
Technology we use:
The personal information you share with us while making a purchase on our website travels in an encrypted format from your device to our server. This data is encrypted to industry standards, SSL and is provided to us through leading security experts Symantec. Your payment is automatically taken by our computers and at no point is your data in a human readable format. Payment systems we use :

Secure payments with Braintree
Braintree is an online payment system which follows procedures above and beyond industry security standards to provide a secure payment gateway.

Secure payments with PayPal
Anyone who has ever used PayPal will be aware of how secure this payment method is. The payment for your order is recorded on your PayPal account, we put in a request for the money from PayPal themselves. So your details are never shared across the Internet.
Our Safety and Reliability are certified by experts: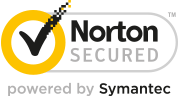 Norton Secured:
The highest security safety rating provided by Norton. Web sites that display the Norton Secured Seal have the best security practices in place, giving you the confidence in your transactions and interactions with these sites. Norton verifies that the website is of a legal business entity, uses best-of-breed encryption technology to protect transactions (Symantec SSL) and performs malware scanning of its website on a daily basis.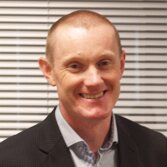 "Our security procedures are exemplary and as near impenetrable as existing technology will allow. We are constantly reviewing and updating our systems and software to take account of any new threats."
Robert McNamara
Chief Technology Officer
Meet the rest of the BathEmpire Team

Google Certified Shop:
You can shop with confidence knowing that we are certified by Google to provide our customers with reliable dispatch, excellent customer service and free purchase protection.
We are PCI complaint:
Bath Empire also complies with the Credit Card Industry standards called PCI . PCI compliance covers a number of areas including software, security, firewalls and hardware used to provide our customers our award winning service. Compliance requires our passing of regular assessments and tests and we are a proud of our continued compliance to these standards.